What is PGT-A test?
PGT-A (formerly PGS) is a genetic test performed on embryos to identify numerical chromosomal abnormalities (aneuploidy).

Our PGT-A uses Next-Generation Sequencing (NGS), which allows us to analyze all 24 chromosomes. Chromosomal abnormalities are detected prior to embryo transfer to enable informed decisions and increase pregnancy success.
Clinical outcomes with and without PGT-A based on SART 2016 public database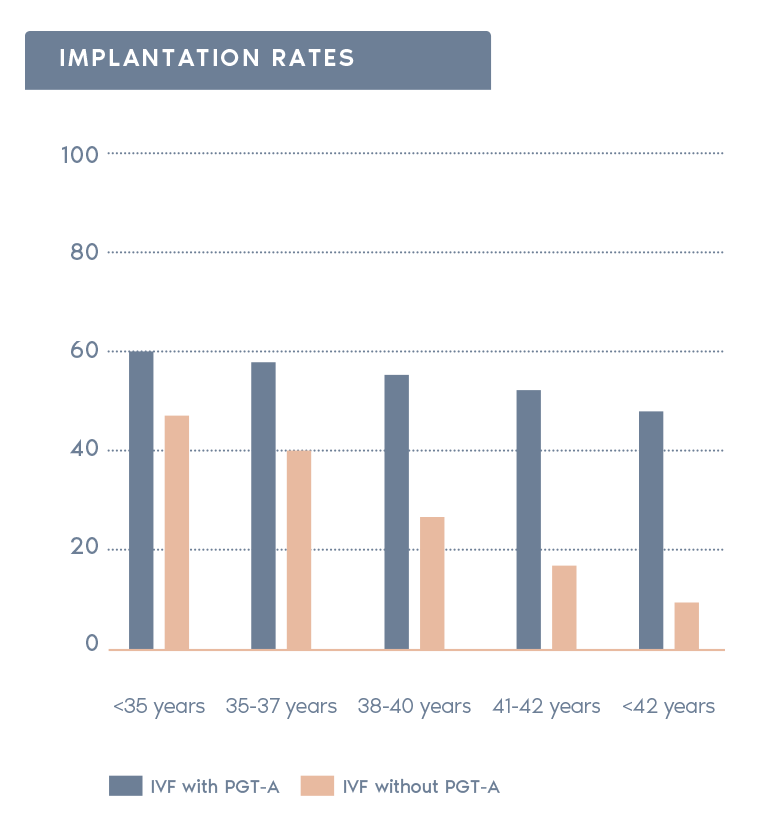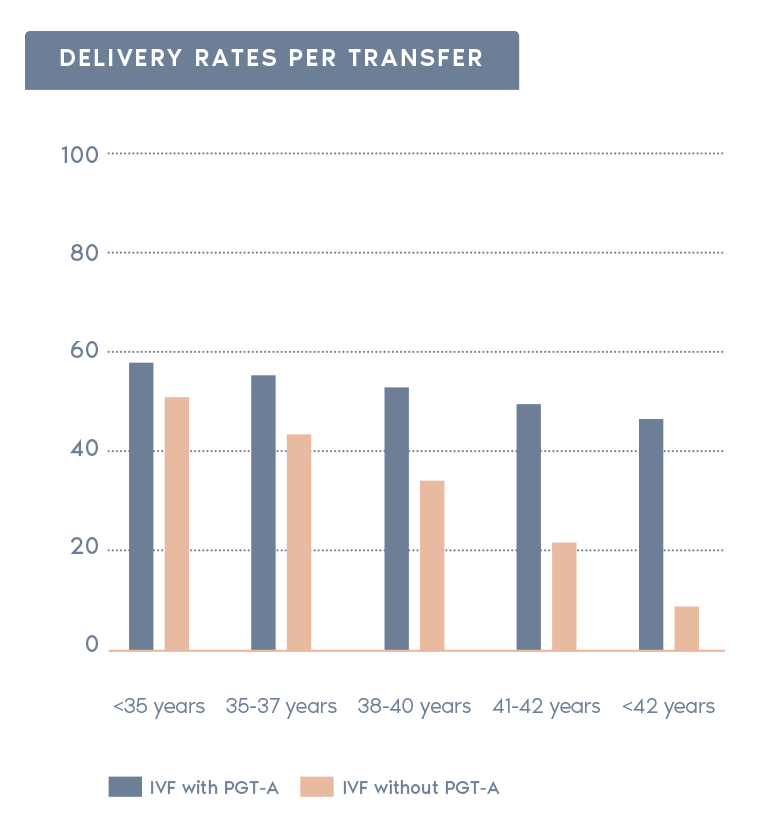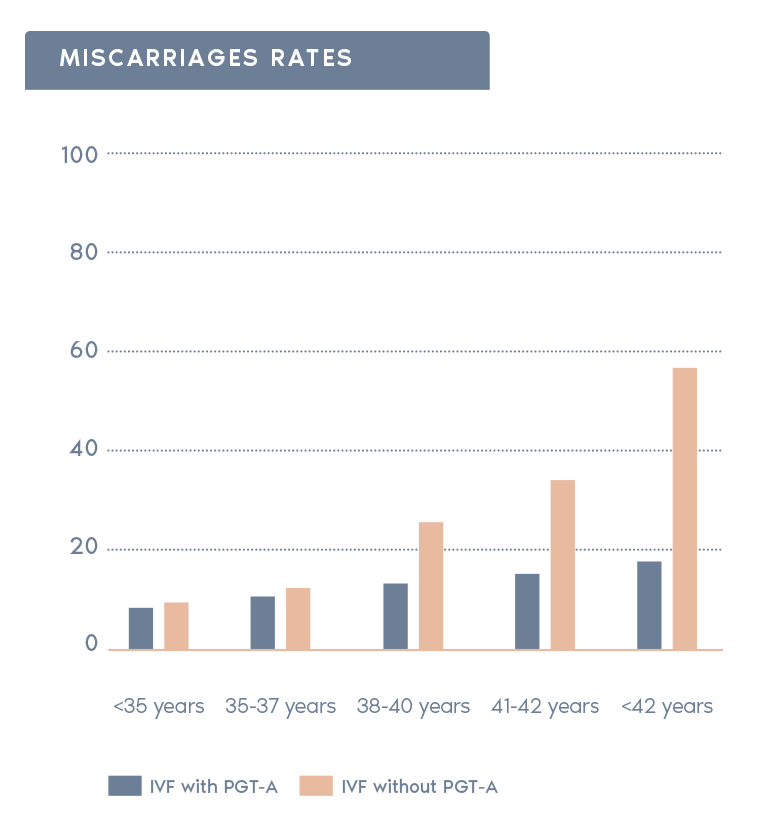 SART 2016 (https://www.sartcorsonline.com/rptCSR_PublicMultYear.aspx?reportingYear=2016)
What is the Procedure?